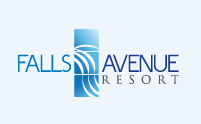 Senior Corporate Accountant
Overview
Do you enjoy doing full cycle accounting? Do you feel a sense of accomplishment when producing sound financial statements? Are you excited about the opportunity to work in a team environment where you are involved with assisting operations as well as your team members? Do you enjoy doing analysis for projects? If so the Senior Accountant role at the Canadian Niagara Hotels group may be the one for you!
Canadian Niagara Hotels Inc. is the largest hospitality and entertainment group in the Niagara region, which owns and operates a wide variety of hotels, restaurants, retail stores and attractions representing world-class brands such as Marriott, Sheraton, Crowne Plaza, Hard Rock Café, Rainforest Café, Milestones and Hershey just to name a few.
It's our employees that make the difference, proving that great ideas, collaboration and entrepreneurial spirit can turn possibilities into success. As an employee in this company you would be part of a growing and faced paced organization.
Overview
The primary role of the Senior Corporate Accountant is to provide support in areas of financial reporting, analytical support, and on-going process improvement. Other responsibilities include back-up support for other finance roles, preparing account reconciliations, and other projects as required.
The preferred candidate will be someone with excellent technical accounting knowledge, strong Microsoft Excel skills, solid communication skills, and a positive attitude.
Responsibilities
What you'll do as Senior Corporate Accountant
Prepare and post journal entries and prepare periodic cheque requisitions with appropriate supporting documentation
Prepare monthly financial statements within assigned deadlines
Analyze month-end expenses in comparison to budget and prior periods with accurate and relevant explanations
Prepare balance sheet reconciliations
Identify internal control issues, recommend improvements, and assist with developing and documenting new control policies and procedures
Identifying opportunities to realize efficiencies, increase revenues and/or reduce costs
Assist with preparing the annual budget and supporting the year-end audit
Provide financial analysis to support operational and finance objectives
Provide support to other team members as required
Other duties as assigned
Qualifications
What you'll need as a Senior Corporate Accountant
Experience: Progressive experience working in an accounting department
Education: Post-secondary education in Accounting/Finance
Other qualifications:
A post high school graduate in an accounting programme
A progressive experience working in an accounting department, with responsibility for preparing monthly financial statements.
Pursuing an accounting designation would be an asset.
Proficient in Microsoft Office (Excel, Word, Outlook, etc.), with advanced expertise in MS Excel (look-ups, pivot tables).
Strong attention to detail, analytical, and problem solving skills.
Excellent organizational and time management skills.
Excellent interpersonal and communication skills.
Must be located within a reasonable commutable distance.