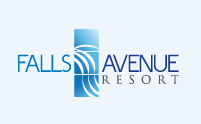 Overview
Position: Assistant Controller
Location: Corporate Office
Department: Finance
Why work for Canadian Niagara Hotels as an Assistant Controller?
Do you enjoy reviewing financial statements, participating in business plan development, leading budget preparation, and contributing to business optimization from an accounting and internal control perspective? Do you enjoy working in a team environment where you are involved with assisting operations as well as your team members?   Do you enjoy working on projects that improve efficiency, increase revenue or reduce costs?    If so the Assistant Controller role at Canadian Niagara Hotels may be the one for you.
Reporting to the Controller and leading a team of three to five members, the Assistant Controller is an enthusiastic and optimistic team player who has a passion for business and finance.  He/she will be an integral part of the finance team and will be responsible for compiling the monthly financial packages for their respective businesses as well as administering the budgets, leading various finance initiatives, and providing valuable input as to how to best grow the businesses.
Responsibilities
Assistant Controller Responsibilities:
Act as a trusted and valued business partner who will work closely with the Corporate Controller, General Managers and department managers to provide critical business information to support operations and continuously increase revenues, lower costs and improve guest satisfaction
Lead the preparation of designated annual business plans and budgets, ensuring an efficient and accurate process that aligns with overall corporate objectives
Provide leadership in monthly financial reviews with operations to continuously drive business results and ensure accountability
Continuous improvement in financial reporting tolls and analysis to enable more timely, accurate, and relevant information to allow users to make key business decisions
Develop a high standard of excellence for a team of finance staff, providing necessary support, development, feedback, and leadership
Leverage technology wherever possible, to assist in process improvement, analysis and reporting
Safeguarding company assets by managing the annual internal control review, including reviewing, monitoring and implementing controls and adopting best practices across all business entities
Support Corporate Controller in various projects including those involving technology implementation, process improvement, newly created operations, etc.
Other duties and special projects as assigned
Qualifications
What you'll need as an Assistant Controller:
Experience: 2+ years' progressive post-qualification experience ideally in supervisory/leadership capacity
Education: Post-secondary degree required
Certification: Working toward or has obtained CPA designation
Other Qualifications:
Experience working with mid-sized or larger private companies; experience in public accounting would be an asset
Excellent leadership, communication, presentation, problem solving, organizational and time management skills are essential
Advanced proficiency with MS Excel
Experience using Sage 300 (Accpac) and working within the hospitality industry is an advantage