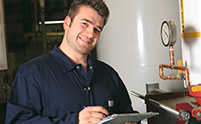 Construction & Landscaping General Labourers
Overview
TEMPORARY CONSTRUCTION & LANDSCAPING GENERAL LABOURERS NEEDED
We are seeking dedicated and reliable workers to temporarily join our Construction Team for a few weeks of both indoor and outdoor work.
Shifts to commence on Tuesday, September 8th
Rate of Pay: $18.00/hour
Shifts: Monday to Friday – 8:00 a.m. to 4:00 p.m.
Qualifications
Requirements include, but are not limited to:
Ability to lift a minimum of 50lbs.
Ability to walk, stand, stoop, and/or bend for long periods of time and perform physically demanding tasks.
Able to work with little supervision.
Ability to work within a team, have a friendly disposition and be well mannered.
Must be punctual and have a good attendance record.
Must provide own uniform, including steel-toed work boots.
Other duties as assigned.