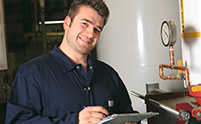 Overview
As a part of Canadian Niagara Hotel Group of Companies, you'll have access to an amazing medical and dental benefits plan. We're a company that believes in the talent of our associates, and invests in helping them learn and grow in their career. Most important, you'll be a part of a team that's includes 2500+ talented and dedicated hospitality enthusiasts who are dedicated to providing a luxury to each guest so they feel welcome, comfortable, and free to be themselves.
Responsibilities
Provide regular updates to the Senior Construction Manager with regards to project progress and timelines.

Planning workloads both of internal teams and coordinate sub-trade work.

Working with the General Managers delegating work to maintenance or construction forepersons and their teams

Working to project budgets and managing team finances efficiently tracking Changes in Scope and extra project costs.

Monitoring team performance in carrying out work, ensure that materials and workmanship align with corporate standards and meet the requirements of brand standards for the location.         

Provide direction to project forepersons, Sub-trades and General Managers during execution and close-out of the project.

Work alongside construction teams and trade contractors to execute field work to meet tight timelines as required.

Showing new and inexperienced construction workers how to do the job

Ensuring workers follow company safety policies and procedures

Perform other miscellaneous duties including errands as necessary, deemed by Construction Manager and ED

Working with consultants technical drawings, specification and plans.
Qualifications
3-5 years experience in on-site construction in a leader role such as a working foreperson or sub-trade coordinator.

Proficiency using computer, including Microsoft Word, Excel and Outlook and internet.

Valid Driver's License

 Ability to work well under pressure, tight timelines, be proactive. Work independently and as part of a team.

 Manage expectations and track projects risks.

  Ability to manage multiple projects at any given time.

Ability to lift 50 lbs and operate power tools.

 Effective communication skills and ability to connect with people from a variety of backgrounds.