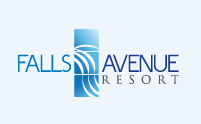 Overview
The Cook I is responsible for creating and driving the guest dining experience by ensuring expert, experienced and advanced culinary technique to guarantee passionate, sophisticated, food preparation and kitchen efficiency is provided at all times.
Responsibilities
Assist in the efficient operations of the kitchen to ensure customers receive quality service and meals.
This lead hand position may work in any of the areas of preparation within a dynamic kitchen and directs all staff in the absence of the Chef/Sous Chef.
Lead a team of cooking professionals.
Prepare menu items.
Assist the Chef and Sous Chef with any additional tasks that may be required and assigned.
Qualifications
Demonstrate commitment and passion to maximizing guest satisfaction in each stage of the guest experience, particularly as it pertains to exceptional standards of food preparation.
Demonstrate willingness/enjoyment to attend to the needs of others.
Demonstrate the ability to trouble shoot any problem within the kitchen with proven problem solving capabilities.
Outstanding attention to detail – in regards to efficiency within the kitchen in both food quality/standards and service.
Good interpersonal and communication skills.
Approachable and establishes immediate credibility with guests and staff – leads all staff by example.
Develops all staff to the best of their personal capabilities. Directs supervisory and non-supervisory staff in an efficient and forthright manner.
Excellent organizational and time management skills and the ability to work under pressure.
Ability to work independently with minimal supervision as well as cooperatively within a team setting.
Three to five year's previous cooking experience in a comparable high volume, fast-paced fine dining kitchen.
Completion of Cook Apprentice Program.
Must be Red Seal Certified.
Must be able to work all evening shifts including weekends and holidays.
Strong team player – refers business leads outside of scope to applicable team members/properties.
Must be able to work all shifts including weekends and holidays.