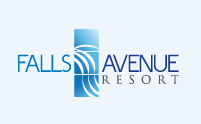 Overview
The Cook II is responsible for creating and driving the guest dining experience by ensuring passionate, sophisticated, and consistent food preparation is provided at all times.
Responsibilities
Assist in the efficient operations of the kitchen to ensure customers receive superior service, consistent and quality meals.
This includes: a la carte cooking and/or for the buffet/stations cooking.
Setting up grills, fryers and equipment.
Assist the Chef and fellow cooks with any additional tasks that may be required and assigned.
Qualifications
Demonstrate commitment and passion to maximizing guest satisfaction in each stage of the guest experience, particularly as it pertains to exceptional standards of food consistency and preparation.
Demonstrate willingness/enjoyment to attend to the needs of others.
Demonstrate ability to maintain professional composure at all times, regardless of issue, while performing multiple tasks for multiple guests/multiple items/products.
Outstanding attention to detail – in properly following recipes, instruction, and identifying food quality.
Demonstrate ability to make finer/precise cuts of meat, along with the ability to cook larger pieces of meat to the required temperature.
Demonstrate ability to complete more skilled recipes while cooking with a variety of foods, such as – poultry, seafood, vegetables etc.
Good interpersonal and communication skills.
Ability to quickly respond to changing work volume with high-energy level and speed.
Excellent organizational and time management skills and the ability to work under pressure.
Ability to work safely and in compliance with all health, safety, and sanitation standards.
Ability to work independently with minimal supervision as well as cooperatively within a team setting.
Completion of Public Health Food Handlers course an asset.
Must be able to work all evening shifts including weekends and holidays.