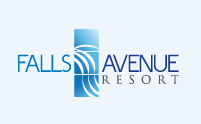 Overview
We are a company that believes in the talent of our associates, we are dedicated to assisting them in developing their skills to advance their career. Most important, you'll be a part of a team that's includes 2500+ talented and dedicated hospitality enthusiasts who are dedicated to providing an unparalleled hotel experience to each and every guest. As a part of Canadian Niagara Hotels, you will also have access to an amazing medical and dental benefits plan as well as an employee discount program for hotels around the world.
Responsibilities
This position is responsible for creating and driving the guest dining experience by ensuring passionate, sophisticated, and consistent food preparation is provided at all times.
Qualifications
Demonstrated commitment and passion to maximizing guest satisfaction in each stage of the guest experience, particularly as it pertains to exceptional standards of food consistency and preparation
Demonstrated willingness/enjoyment to attend to the needs of others
Demonstrated ability to maintain professional composure at all times, regardless of issue, while performing multiple tasks for multiple guests/multiple items/products
Outstanding attention to detail – in properly following recipes, instruction, and identifying food quality.
Good interpersonal and communication skills.
Ability to quickly respond to changing work volume; high-energy level/speed.
Excellent organizational and time management skills and the ability to work under pressure.
Ability to work safely and in compliance with all health, safety, and sanitation standards
Ability to work independently with minimal supervision as well as cooperatively within a team setting.
Completion of Public Health Food Handlers course an asset.
Must be able to work all evening shifts including weekends and holidays.