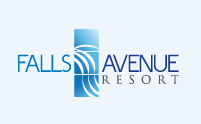 Director – Financial & Operations
Overview
We are seeking an experienced hospitality professional with previous demonstrated success in leading and driving financial driven strategies to leverage and maximize long-term asset growth and value for a designated group of successful hospitality businesses.
As a part of Canadian Niagara Hotels Group of Companies, you'll have access to an amazing medical and dental benefits plan and discounts at hotels around the world. We also include perks like free parking for our associates. We're a company that believes in the talent of our associates, and invests in helping them learn and grow in their career. Most important, you'll be a part of a team that's includes 3000+ talented and dedicated hospitality enthusiasts who are dedicated to providing a luxury to each guest so they feel welcome, comfortable, and free to be themselves.
Responsibilities
Be a trusted and valued advisor and business partner to both owners and U.S. and Canadian hotel and restaurant General Managers and Controllers in reviewing business, operational and internally generated growth/ acquisition plans with a critical eye to maximizing return on investment and long-term planning for a designated group of businesses of several hotels and restaurants.
A skilled facilitator with strong interpersonal skills and hospitality acumen, you will work closely with the General Managers and Controllers to both receive and provide timely critical information to recommend purchase and investment decisions to ownership that will ultimately drive long-term asset value, operating revenue, lower costs and improved guest satisfaction.
Define and measure key metrics and communicate effectively, using bench-marking and trend analysis to monitor improvement.
Work closely with business units to create effective and supportable business plans and budgets that meet overall company objectives and are aligned.
Qualifications
Significant progressive experience in a similar hospitality role or equivalent.
At least 5 years of proven management and leadership experience.
Demonstrated experience in strategic planning and positively influencing business operations.
Strong interpersonal skills with proven ability to develop staff to their full potential with challenging goals.
Strong commitment to achieving results through innovation and continuous improvement.
Outstanding attention to detail when assessing/recommending financial or operational plans or strategies.
Professional accounting designation ( U.S. or Canadian ) is an asset.