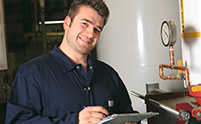 Overview
As a part of Canadian Niagara Hotels you'll be part of a company that believes in the talent of our associates, and invests in helping them learn and grow in their career. We also offer full medical and dental benefits to eligible full-time associates. Most important, you'll be a part of a team that's includes 3000+ talented and dedicated hospitality enthusiasts who are dedicated to providing a luxury to each guest so they feel welcome, comfortable, and free to be themselves.
Responsibilities
 Reporting to the Senior Construction Manager the Junior Project Manager will assist in the management of multiple projects throughout various facilities providing project management advice and direction to the companies General Managers and the Ownership Group.

As the Junior Project Manager you will develop concrete, detailed plans for a project, including the schedule, the budget, outlining the duties of each team members, identifying project goals, and setting a timeline for the project.

Work alongside construction team and trade contractors to execute fieldwork to meet tight timelines as may be required for individual projects.

You will monitor changes in scope, RFI's, and contract change orders reporting their results on the project.

You will collaborate with the Senior Construction Manager, designers, engineers, various teams and hold meetings to develop project plans.

Provide direction to project lead, Sub-trades and General Manager during execution and close-out of the project. Ensure that materials and workmanship align with corporate standards and meet the requirements of brand standards for the location.

Monitor labour and production to assure projects maintain timelines.
Qualifications
3-5  years experience in construction project management. Hands on construction site work an asset.

Ability to manage multiple projects at any given time.

Be familiar with the components of the ' Project Life Cycle' and have strong project management skills.

Have strong communication (oral and written), organization, interpersonal and problem solving skills.

Ability to work well under pressure, tight timelines, be proactive.

Ability to build and maintain productive working relationships with all stakeholders, at all levels of the multiple business units.

Work well independently and as part of a team.

Experience working with MS office and the SmartSheet platform, AutoCad experience a asset.

Manage expectations and track projects risks.