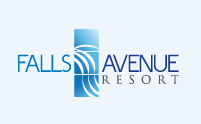 New Business Development – Associate
Overview
Why work for Canadian Niagara Hotels as a New Business Development Associate?
As a part of Canadian Niagara Hotels, you will also have access to an amazing medical and dental benefits plan and discounts around the world. We are a company that believes in the talent of our associates, we are dedicated to assisting them in developing their skills to advance their career. Most important, you'll be a part of a team that's includes 2500+ talented and dedicated hospitality enthusiasts who are dedicated to providing an unparalleled hotel experience to each and every guest.
Responsibilities
This junior position requires a well-spoken individual who has a passion for sales, contacting potential clients for conference and group travel, and is looking to grow a career in sales. The ideal candidate will possess professional telephone skills, knowledge of the Company's products and services, sales skills, are goal oriented, excel in a team or individual atmosphere, and aspire to grow into a Sales Manager role.
Qualifications
Experience: 1+ years in a sales role, preferably in a hospitality environment
Other Qualifications:
Demonstrated willingness and enjoyment to attend to the needs of others
Excellent interpersonal, professional presentation, and communication skills
Demonstrated sales skills
Organizational and time management skills, ability to work under pressure
Ability to work independently with minimal supervision
Demonstrate a professional attitude in every aspect of the position