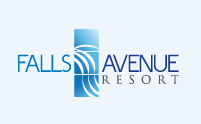 Sous Chef – Morton's Grille
Overview
Why Work For Canadian Niagara Hotels?
As a part of Canadian Niagara Hotels, you'll have access to an amazing medical and dental benefits plan and discounts at hotels around the world. We also include perks like free parking for our associates. We're a company that believes in the talent of our associates, and invests in helping them learn and grow in their career. Most important, you'll be a part of a team that's includes 3000+ talented and dedicated hospitality enthusiasts who are dedicated to providing a luxury to each guest so they feel welcome, comfortable, and free to be themselves.
Morton's Grille is located on the Mezzanine level of the Marriott Fallsview Hotel and Spa directly overlooking Niagara Falls. Our full service restaurant and bar provides an upscale, yet casual atmosphere. Whether our guests are traveling on business or taking much needed vacation, our mission is to always exceed their expectations.
If you are a hands-on leader, will be cool under pressure, and are able to work in a team environment, then we would love to hear from you. We are looking for someone with a true passion for food and an unrelenting drive to provide exceptional guest service.
Responsibilities
Overseeing the daily line operations, productions and preparation, minimizing waste and over production
Helping prepare and plate menu items while ensuring that all food products are produced and plated according to Brand Standards.
Help with interviewing and hiring new team members.
Providing training and performance management for all kitchen associates.
Supervising associates and effectively running the kitchen in the absence of the Executive Chef.
Utilizing a wide range of kitchen equipment and utensils.
Assisting with monthly inventories, maintaining food costs and assisting with weekly ordering.
Conducting employee pre-shifts when on duty.
Constantly using and ensuring all associates are using safe and hygienic food handling practices.
Compliance with all safety regulations of assigned tasks, and ensuring a clean and safe working environment.
All other duties as assigned.
Qualifications
Culinary education and training.
Minimum 3 years' experience in a fast-paced, high-volume restaurant.
Minimum 2 years' leadership experience.
Knowledge of appropriate sanitation procedures and regulations.
Ability to work under pressure and deal with stressful situations during peak business levels.
Strong communication and leadership skills.
Strong work ethic.