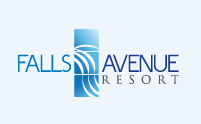 Administration
Administration includes Account & Finance, Human Resources, Purchasing, Revenue Management, and Sales & Marketing. Each of these functions provides support to our resort operations and ensures that our staff have the tools they need to exceed guest expectations.
Why work for Canadian Niagara Hotels as an Assistant Controller?
As a part of Canadian Niagara Hotels, you'll have access to an amazing medical and dental benefits plan and discounts at hotels around the world. We also include perks like free parking for our associates. We're a company that believes in the talent of our associates, and invests in helping them learn and grow in their career. Most important, you'll be a part of a team that's includes 3000+ talented and dedicated hospitality enthusiasts who are dedicated to providing a luxury to each guest so they feel welcome, comfortable, and free to be themselves.
Do you enjoy reviewing financial statements, participating in business plan development, leading budget preparation, and contributing to business optimization from an accounting and internal control perspective? Do you enjoy working in a team environment where you are involved with assisting operations as well as your team members? Do you enjoy working on projects that improve efficiency, increase revenue or reduce costs? If so the Assistant Controller role at Canadian Niagara Hotels may be the one for you.
Reporting to the Controller and leading a small team, the Assistant Controller plays an integral role in both financial reporting and financial analysis. This individual will be a key driver in process improvements and working with other area Assistant Controllers to standardize best practices and internal control processes across all business units.