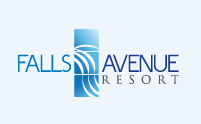 Administration
Administration includes Account & Finance, Human Resources, Purchasing, Revenue Management, and Sales & Marketing. Each of these functions provides support to our resort operations and ensures that our staff have the tools they need to exceed guest expectations.
Explore an exciting career in hospitality with Canadian Niagara Hotels Group of Companies!
We are situated in exceptional surroundings located just steps away from the iconic Niagara Falls.  Offering a distinctive collection of many of the world's leading hotel and restaurant brands with phenomenal views of one of the world's natural wonders right outside your front door, including: Marriott, Sheraton and Crowne Plaza, Massimo's Fine Dining, Prime Steakhouse, Mortons Grille, Milestones Grill + Bar, Hard Rock Café, Rainforest Café and many more.  Paired with a wide selection of modern amenities that include: a large selection of unique event and meeting spaces, full-service spas, fitness centres, rooftop pool/indoor pools, balconies, indoor waterpark, and super entertaining arcade makes our property locations unparalleled; whether our guests are traveling on business or taking a much-needed vacation, our mission is to always exceed the expectations of our guests.
The Canadian Niagara Hotels group is the largest hospitality and entertainment group in the Niagara region, which owns and operates some of the worlds most respected and valued brands: Sheraton, Crowne Plaza, Rainforest Cafe, Hard Rock Cafe,Perkins, Hershey's, Coca-Cola, and Starbucks – to name but a few. Many of the businesses are award winning & internationally recognized as best in class.
It is our employees that make the difference, proving that great ideas, collaboration and entrepreneurial spirit can turn possibilities into success. As an employee in this company, you would be part of a growing and faced paced organization.
Serving an international tourist market, the company's mission is to deliver the maximum number of memorable experiences to their guests in the most efficient and focused manner possible. 
ABOUT THE POSITION:
We are looking for a seasoned accounting professional who has a technical passion in accounting, from building journal entries, to preparing financial statements,as well as working with Operations to help them maximize overall profitability
You have a hands-on problem solving approach and you are results oriented. Your innate flexibility allows you to be adaptive to our dynamic work environment and successfully work with colleagues both in and outside of Finance. You love working with others; yet you can work independently in an effective manner. You thrive on change – to create change and to help others to adapt to it. We are a culture that emphasize working as a team, empathy, and a sense of curiosity: having these traits with your experience will make you the ideal candidate.
Reporting to the Assistant Controller, the Senior Financial Accountant plays an integral role in both financial reporting and financial analysis of the Hotel portfolio. With the support of the Assistant Controller, this individual works closely with different members in Operations to deliver value added insights that will maximize overall profitability. As stewards of the Company's internal controls, this role will monitor them and to assess them against various risk areas. To succeed in this role, this individual must be able to meet deadlines and balance various deliverable's at the same time.
This role plays a critical role in strategically driving email marketing campaigns, customer communications, and engagement strategies for sales retention and growth. In this role, you will be responsible for creating segmented strategies for various customer target groups and will work very closely with stakeholders throughout the company to define our communication strategy and execute on it. You will work with a team of passionate marketers who are focused on delivering an exceptional experience for customers, and strong results for our business within a collaborative and high-performing environment.