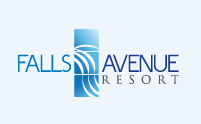 Administration
Administration includes Account & Finance, Human Resources, Purchasing, Revenue Management, and Sales & Marketing. Each of these functions provides support to our resort operations and ensures that our staff have the tools they need to exceed guest expectations.
Position: Account Director, Association Market
Location: Niagara Falls
Department: Sales
Build a Dynamic and Rewarding Career With Us!
We are situated in exceptional surroundings located just steps away from the iconic Niagara Falls.  Offering a distinctive collection of many of the world's leading hotel and restaurant brands with phenomenal views of one of the world's natural wonders right outside your front door, including: Marriott, Sheraton and Crowne Plaza, Massimo's Fine Dining,  Prime Steakhouse, Mortons Grille, Milestones Grill + Bar, Hard Rock Café, Rainforest Café and many more.  Paired with a wide selection of modern amenities that include: a large selection of unique event and meeting spaces, full service spas, fitness centres, rooftop pool/indoor pools, balconies, indoor waterpark, and super entertaining arcade makes our property locations unparalleled.
Do you enjoy doing full cycle accounting? Do you feel a sense of accomplishment when producing sound financial statements? Are you excited about the opportunity to work in a team environment where you are involved with assisting operations as well as your team members? Do you enjoy doing analysis for projects? If so the Senior Accountant role at the Canadian Niagara Hotels group may be the one for you!
Canadian Niagara Hotels Inc. is the largest hospitality and entertainment group in the Niagara region, which owns and operates a wide variety of hotels, restaurants, retail stores and attractions representing world-class brands such as Marriott, Sheraton, Crowne Plaza, Hard Rock Café, Rainforest Café, Milestones and Hershey just to name a few.
It's our employees that make the difference, proving that great ideas, collaboration and entrepreneurial spirit can turn possibilities into success. As an employee in this company you would be part of a growing and faced paced organization.
Overview
The primary role of the Senior Corporate Accountant is to provide support in areas of financial reporting, analytical support, and on-going process improvement. Other responsibilities include back-up support for other finance roles, preparing account reconciliations, and other projects as required.
The preferred candidate will be someone with excellent technical accounting knowledge, strong Microsoft Excel skills, solid communication skills, and a positive attitude.