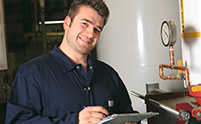 Maintenance & Construction
We have a variety of Maintenance & Construction positions at our resort, including in each hotel, the Fallsview Indoor Waterpark, in each major theme restaurant operation, specialty TSSA ride maintenance with our Attractions division, and a dedicated construction and renovations group.
TEMPORARY CONSTRUCTION & LANDSCAPING GENERAL LABOURERS NEEDED
We are seeking dedicated and reliable workers to temporarily join our Construction Team for a few weeks of both indoor and outdoor work.
Shifts to commence on Tuesday, September 8th
Rate of Pay: $18.00/hour
Shifts: Monday to Friday – 8:00 a.m. to 4:00 p.m.
Why work for Canadian Niagara Hotels as a Mechanic I?
We are a company that believes in the talent of our associates, we are dedicated to assisting them in developing their skills to advance their career. Most important, you'll be a part of a team that's includes 3000+ talented and dedicated hospitality enthusiasts who are dedicated to providing an unparalleled hotel experience to each and every guest. As a part of Canadian Niagara Hotels, you will also have access to an amazing medical and dental benefits plan as well as an employee discount program for hotels around the world.