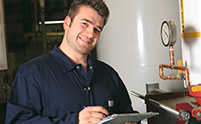 Maintenance & Construction
We have a variety of Maintenance & Construction positions at our resort, including in each hotel, the Fallsview Indoor Waterpark, in each major theme restaurant operation, specialty TSSA ride maintenance with our Attractions division, and a dedicated construction and renovations group.
It seems we can't find what you're looking for. Perhaps searching can help.