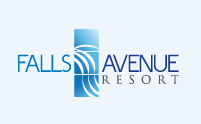 Why work for Falls Avenue Resorts?
Why do people stay with us for over 40 years? Why do professionals come all across Canada to join us?
We're a powerhouse of top talent – recruited from some of the best fields in Canada. We host a friendly work environment; recognize the work-family balance which complements the cultural and highly affordable lifestyle privileges that very few Canadian regions outside of Niagara can match; unquestionable company success and stability; competitive compensation, premium benefits, career progression and long-term career security – and of course – the daily satisfaction that is personally felt by each professional who works at mastering their personal contributions for the heartfelt enjoyment of our guests – Like Nowhere Else!
With all we have to offer- why should we keep this a secret?