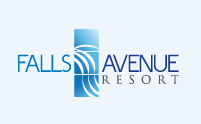 We're Canada's largest indoor entertainment resort – located in Niagara Falls, Ontario, combining 18 different businesses on a 20 acre all-acclimatized resort complex. We're a diversified, professional, guest-focused team of over 1800 world-class people operating numerous hotels, restaurants, retail and attractions business under 1 roof and one part of a private North American hospitality enterprise which spans both Canada and the United States.
Featuring the best views of the majestic Niagara Falls just next door, we operate 3 hotels, 10 restaurants, a large family entertainment and amusement center -including the largest Indoor Waterpark in the Northeast seaboard, a state-of-the-art Spa, one of the largest conference centre operations in Ontario, 30,000 square feet of unique festival retailing, a covered parking garage for 1700 vehicles,  and home to one of  Ontario's most successful full-service casinos for gaming and entertainment.
We principally operate in co-operation with some of the World's most respected and most valued brands: Sheraton, Crowne Plaza, Rainforest Cafe, Hard Rock Cafe, Perkins, Hershey's, Coca-Cola,  and Starbucks – to name but a few. Many of our businesses are award winning & internationally recognized as best in class: Sheraton Conference Centre, Hard Rock Cafe, Rainforest Cafe, Hershey, Starbucks, Perkins; Internationally recognized by the World Waterpark Association and TripAdvisor is our Fallsview Indoor Waterpark; and we're a previous winner of the Distinguished Hotelier of the Year Gold award for the Falls Avenue Resort.
Serving an international tourist and conference market, our Mission is to deliver the maximum number of memorable experiences to our guests in the most efficient and focused manner – Like Nowhere Else!