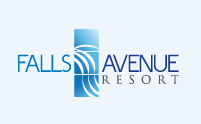 Anyone can build – O.K. not anyone. But a business is more than bricks and mortar. We're in the people business – and our job is to provide world-class memories through exceptional, focused, guest service.
We're proud of our team  – who provide each and every day committed, focused, guest service to thousands of people from around the world every day – in over 150 different roles.
We're a multicultural workplace- with team members representing most countries around the world – and we're proud of it. It helps us connect with our guests from around the world – wherever they come from.
We're humble, gracious, and respectful. More importantly – we focus not only on the big things – but the little details that distinguish excellence from mediocrity.
If you think you have the commitment, heart and the skills, we'd love you to consider joining our team.