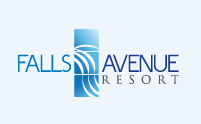 Career Growth And Development
Careers start one step at a time, and with Canadian Niagara Hotels Group of Companies we offer targeted and sophisticated training programs developed by some of the world's top entertainment and hospitality businesses, as well as professional growth that's found in 4 different business segments – hotels, restaurants, retail, and attractions.
Join us at the top, the middle, or entry level. With over 150 different career choices – personal and professional growth and development are limited only by personal mastery and accomplishment.
We understand that time brings changes to competition, professions, and personal preferences. Whether we're accommodating a team member's college or university training or delivering hotel, restaurant, retail or attractions training/development programs – we understand that mastery requires a shared investment.